About Tailor Made Travelling

About Us
Travel Agency Registrations
Accreditation in Australia
Participant in the AFTA (Australian Federation of Travel Agents) Accreditaion Scheme. ATAS Accreditation number: A10946 http://www.afta.com.au/atas/atas-travel-accredited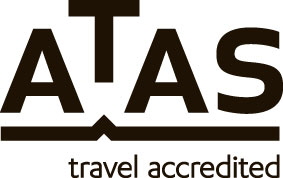 International Accreditation
We are accredited with IATA (International Air Transport Association) as a 'Travel Industry Designator Service (TIDS). Our TIDS registration number is 96 839 691. http://www.iata.org/pages/travel-agents.aspx
Expertise in designing personalised holiday
Many years of travelling, living in various countries in Europe and intensive research of travel destinations have inspired us to create the Europe tours in our program. Our personal experience has taught us that rushing from one place to the next is not the best way to experience a different culture. To enjoy every moment and have a truly memorable holiday one needs to travel at a leisurely pace.
We know that a holiday has to be well structured and balanced – not just a string of major European cities with their magnificent architecture. That is why we like to include 'Europe- off the beaten path' destinations in your itinerary to provide you with more profound insights into the local culture and authentic travel experiences.And we also know that tastes and preferences vary greatly – while one traveller might want to spend an entire day in Paris at the Louvre another traveller would rather spend the day at EuroDisney. Our concept of independent, individualised tours can accommodate both with ease.
And this is what makes our tours unique
We realize that not everyone wants to experience a Europe holiday with 40 other travellers in a bus on the exact same itinerary. Or – at the other end of the spectrum – not everyone wants to hire a car and make their own way, driving on the highways and into the cities of Europe.
That's why we have chosen the comfort and flexibility of train travel for you and for your independent travel Europe.
Travelling in Europe's super fast trains nevertheless gives you the feeling of 'slow travel', as you have more time at each destination and never rush from place to place. We have designed the itineraries so that most mornings you will leave at about 10am and on average your travel time between destinations ranges from 2 ½ hours to 4 hours and 20 minutes, depending on your tour.
In co-operation with our sister organization 'Australienrundreise' in Frankfurt, we are continually researching and visiting the destinations on the tours to ensure that all the services you receive are of absolutely highest standard.
Awards
2016 Finalist in the 'Women in Travel' award. Read more here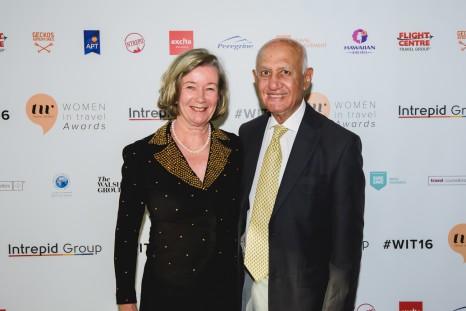 2014 Winner - Women in Business
At the 'Gympie Women in Business Excellence Award' the company director, Rita Malik, was honoured to receive the Judges Award for Excellence 2014.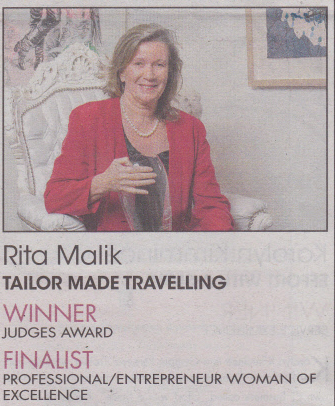 Click here to read the full article in the Gympie Times, 24/05/2014
Gympie Women In Business Awards 2014